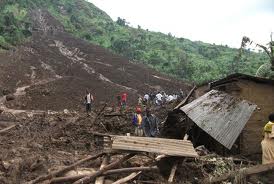 Authorities in Bududa district have called for relief from the government to address the looming hunger.
This follows fresh landslides that destroyed livestock, crops and claimed three lives.
According to the district chairperson John Baptist Nambeshi, the disaster ministry has sent over 200 sacks of maize flour but cannot sustain the affected families.
Nambeshi says more humanitarian support is needed in form of food, tents and clothes to help the affected families.