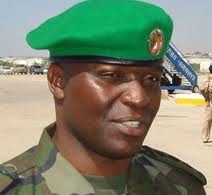 Evacuation of Ugandans from the South Sudan capital of Juba continues.
The spokesperson of the Uganda People's Defence Forces Lt Col Paddy Ankunda says over 1,000 Ugandans have so far been airlifted from Juba with several others evacuated by road.
He says the exercise is currently being carried out on a daily basis and is to continue as long as it is required.
The fighting that broke out last month has left atleast 1,000 people dead and hundreds displaced. President Salvar Kiir a Dinka is fighting forces loyal to his former deputy Mr. Riek Machar who is from the rival Nuer ethnic group.
Meanwhile, officials say fighting is continuing unabated in several parts of South Sudan as the two sides prepare to begin peace talks in Ethiopia later today.
Both the government and rebels have sent negotiating teams to the Ethiopian capital. So far the rebels have refused to end hostilities ahead of the talks.
Mr Kiir has already ruled out any power-sharing arrangement with Mr Machar in the longer term.
South Sudan is the world's newest state was formed in 2011 after gaining independence from Sudan following decades of conflict.