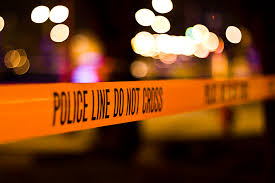 By Juliet Nalwooga
Police in Rukungiri district are investigating circumstances under which a 22 yrs old woman was speared.
It is alleged that while at her home with her two children, the deceased, a one Rachael Namara 22, from Rushaya village, Bwambara subcounty was out of the blue attacked by a suspect only identified as Abel with a spear.
Namara's neighbor, a one Prossy Kyarimpa made an alarm after finding her intestines wide open.
Kigezi region police spokesperson Elly Maate says the deceased who was wounded around the stomach has succumbed to the injuries at Nyakibale hospital where she was rushed by her husband, Denis Tugumisirize for treatment.
The suspect is still on the run.