Western Youth MP Gerald will have to dig deep into his pocket for challenging the appointment of deputy Chief Justice Steven Kavuma.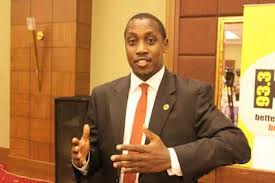 The high court has ordered him to pay legal costs to Kavuma for unnecessarily dragging him to court without a genuine cause.
The head of the high court civil division, Justice Steven Musota dismissed the application against Kavuma, the attorney and the judicial service commission in which Karuhanga and city advocate Eron Kiiza sought access to documents regarding Kavuma's appointment.
Justice Musota said that he could not grant the said application because there is no pending suit at a lower court where the information could be of help.
Musota says the available case is before the Supreme Court to which they can't give orders
West Youth MP Gerald Karuhanga and Eron Kiiza filed a suit arguing that Judical Service Commision (JSC) should avail them with the purported nomination documents to enable them pursue a petition challenging Kavuma's appointment in the Supreme Court.