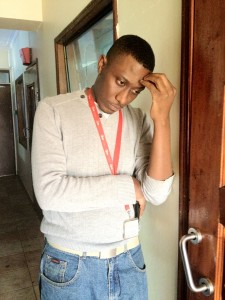 Roger Mugisha, the Presenter of the morning show D'Mighty Breakfast has resigned.
Roger who has worked in the industry for 16 years quit this morning as emotions run high over the news of MPs receiving 103 million Shillings to purchase personal cars.
The management of KFM is currently involved in discussions with Roger with a view of convincing him to reconsider his decision.
Addressing members of staff, the Managing Director Monitor Publications Limited Alex Asiimwe has appealed for calm, adding that the issues raised are being handled internally by the human resource department.
The Head of KFM Ramadhan Kyomugisha says business will continue running as usual, saying emotions should be well managed to avoid regrettable decisions.
Roger Mugisha says he is resigning on a point of principal to highlight the lack of prioritization by government, leaving teachers and health workers to starve, while enriching the already well off MPs.
He is accusing management of denying him the platform to speak out on such a matter of national importance.