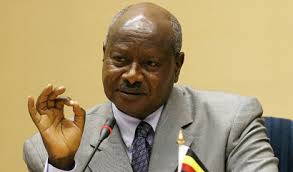 President Yoweri Museveni wants political leaders to sensitize the electorate to engage in income generating projects to avert poverty.
The President blames Members of Parliament for not spending time with the electorate to sensitize them on the need to fight poverty, noting that most of them have become internally displaced people in Kampala due to the numerous demands by their constituents.
He says communities should be taught about wealth creation instead of waiting for government programmes, adding that local leaders have failed to play their role in prioritizing development plans.
President Museveni appealed to the local leaders to inspect all government development programs in order for them to achieve their objectives.
The President was speaking at the closure of the 19th Local Government Association annual general meeting in Entebbe.