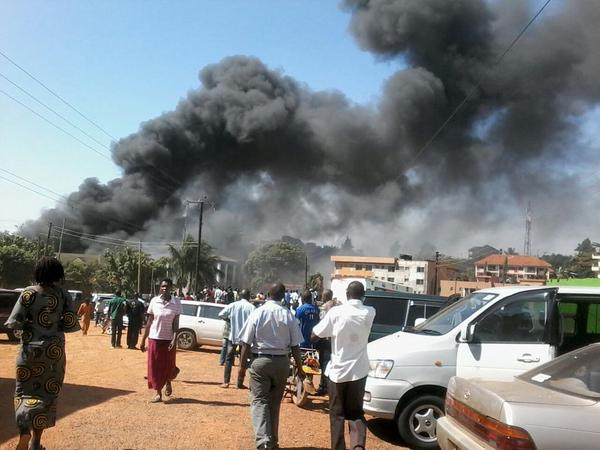 Workers members of parliament have requested government to constitute a committee to investigate the fire that gutted crest form industry.
One of the legislators speaking this afternoon in parliament Arinaitwe Rwakajara the death of 6 people should not be taken lightly.
Meanwhile several other legislators including Elijah Okupa, Joseph Sewungu and Kaps Hasan Fungaroo and Geoffrey Ekanya expressed disappointment that there was no minister in the house this afternoon even when important issues were being discussed.
State Minister of disaster preparedness and refugees Musa Echweru however says any matter to do with investigation must always come from the police, adding that the ministry was working with police