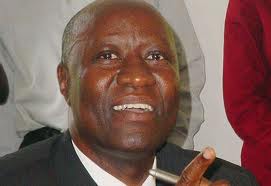 Members of Parliament are sharply divided over the Shs.5m for facilitation.
Opposition members of parliament are opposed to the idea of government facilitating their consultations on the Marriage and Divorce Bill.
This follows media reports indicating that the MPs were to receive Shs. 5m each to consult their people on the controversial marriage and divorce bill.
The reports further indicate that the directive was made by president Museveni in a letter to the Speaker of Parliament Rebecca Kadaga.
Speaking to journalists at parliament MPs including Latiff Ssebagala, Semujju Nganda and others said the move is betrayal of the population's trust and independence of parliament.
However other MPs from the ruling NRM party like Tim Lwanga say there would not be anything wrong if this money can be found since many MPs are already broke.