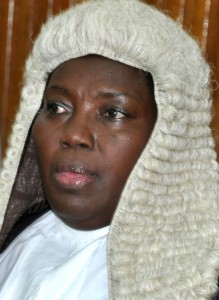 Over 200 members of the 8th parliament have dragged the parliamentary Commission to court.
They accuse the commission of failing to pay their salary balance and emoluments plus damages for breach of contract.
The group of both current and former MPs led by Livingstone Okello Okello  and Simon Akecha claim that they were paid for only 59 and half months contrary to the term of parliament which is 60 months.
Through their lawyers of Mwere and Company advocates, the MPs want a court order declaring that they are entitled to full payment of 60months.
The group includes embattled lord mayor Erias Lukwago, David Sejusa, Vice President Edward Kiwanuka Sekandi, former Vice President Prof. Gilbert Bukenya, Kampala Minister Frank Tumwebaze, and Foreign Affairs Minister Sam Kutesa among others.