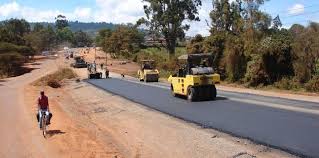 Legislators on the Physical Infrastructure have today pinned Works Minister, Eng. Abraham Byandala over the contract awarded to an American company for construction of the Mukono-Katosi-Nyenga road.
Reports indicate that Minister Abraham Byandala directed the Uganda National Roads Authority to fraudulently award a 24 billion shilling contract to EUTAW, which is said to be a non-entity.
The MPs wondered how the ministry could sanction the contract without doing any due diligence to establish its existence.
Byandala however explained that in the near future, the ministry is to make payment to a Chinese contractor which has been contracted to finalise the works.