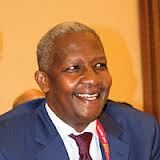 Government is making initial steps to rescue Ugandans in detention in Southern Africa.
The Ministry of Foreign Affairs has launched an investigation to establish the fate of over 5000 Ugandan national currently languishing in prisons in South Africa and Zimbabwe.
Human rights activists yesterday revealed that about 5,800 Ugandans are being held in prisons in the two countries and called for their deportation since they have not been arraigned in court.
The head of the Diaspora Service Department at the Ministry of Foreign Affairs, Job Elogu says the missions and embassies in the respective countries have been notified to establish the numbers and cases against them.
Elogu says the reports will help them not only find out the facts, but also identify whether there are cases of trafficking, crime and those who are innocent.