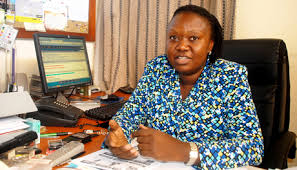 The leadership of parliament is calling for vigilance from legislators and parliamentary staff.
This follows an incident yesterday where two youths were arrested in the parliament premises with piglets.
The parliament spokesperson Hellen Kawesa has allayed fears of Mps over their security following the incident saying the security in place is enough to guarantee their safety.
"I rule out any possibility of an Mp being behind the move,  but the police should be allowed to compile a comprehensive report on the matter.
Meanwhile, the two youth who went to parliament yesterday and released yellow painted pigs are to return to parliament to record statements with the police.
They were detained at the Central Police Station together with five police officers who were manning security at parliament.
The two identified as Robert Mayanja and Norman Tumuhimbise were protesting the misuse of public funds.