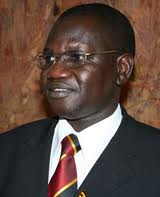 Members of the parliamentary committee on Commissions Statutory Authorities and State Enterprises are seeking answers regarding the controversial shs1.7 trillion fighter jets.
They plan to meet president Yoweri Museveni for a briefing on the matter.
This is after the Central Bank Governor Tumusiime Mutebile failed to brief MPs on the memorandum of understanding that the bank signed with ministry of defence for release of the money.
Appearing before the committee, Mutebile insisted he was not ready to discuss the MOU issues and referred the MPs to the president for possible details.
Earlier, the MPs had resolved to confine Mutebile for contempt of parliament, but after a closed meeting with the governor, the committee chairperson Patrick Amuriat said the bank of Uganda would furnish the MPs with relevant information in due course.
The shs1.7 tn jet money has been queried in the auditor general's reports since it was drawn from the reserves without parliament's approval.