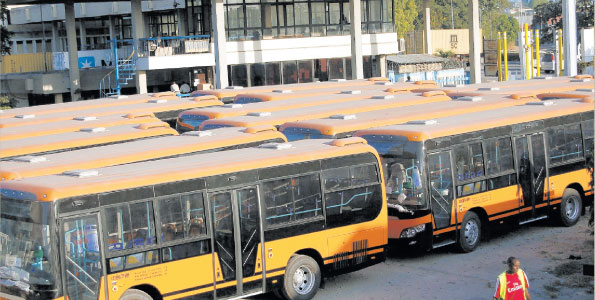 Members of parliament on the Local Governments and Public Service Committee have today learnt that Pioneer Easy Bus Company has no contract with KCCA.
Their contract signed with KCCA reportedly expired on16th of Dec 2011
This was revealed this afternoon during an interaction with the city Executive Director, the Lord Mayor among other authority officials.
The committee learnt that while the company signed the contract on the 16th Dec 2010, it bleached it by failing to begin operations within the first year as the terms dictated.
This comes a week after the company brought in 40 buses hoping to start operations next month.
Now the committee has resolved that no operations should kick off by the company until matters surrounding the validity of the contract among others are sorted out.
The Committee Chairperson Kintu Florence has scheduled another meeting with Authority's leadership next week on Monday.
The KCCA Executive Director Jenipher Musisi says they will go back to the drawing and the agreement previously reached on will be reviewed.
The Lord Mayor Erias Lukwago says the secrecy surrounding the agreements had explains the current mess.
Parliament is investigating the nature of agreements signed and why the company was allowed to operate a monopoly.