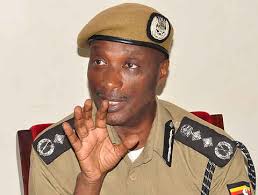 Members of Parliament sitting on the Physical Infrastructure Committee have resolved to summon the Inspector General of Police (IGP) General Kale Kayihura.
The IGP is expected to give his side of the story on the accusations made against him by the state minister for lands Aidah Nantaba.

Yesterday while appearing before the same committee Nantaba accused the police boss of defending people who conduct illegal evictions, which has denied.
The motion to have Kayihura summoned was moved by Kilak County MP Gilbert Oulanyah and supported by Kyankwanzi County MP Samuel Semugaba.

The two argued that it will be unfair for the committee to draw
conclusions from the minister's presentation without according a fair hearing to IGP.