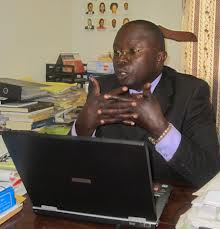 Makerere university staff has resolved to meet again on Friday with the council to resolve the current standoff over incentives.
The staff wrote to the university, advising its management not to open for the new semester until when they are paid their 70% incentive for May and June.
The Chairman Makerere University Academic Staff Association Dr. Mohamed Kigundu says the meeting held today has resolved to continue pushing for their pay.
The university spokesperson Ritah Namisango earlier said that management will continue engaging the lecturers to ensure that the university opens on time.