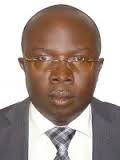 The lecturers strike has been suspended.
Makerere University Academic Staff Association (MUASA) has suspended their planned strike.
The decision comes after the university council gave them assurance that their demands would be met.
The lecturers had threatened to lay down their tools tomorrow if the council did not revise its budget for the next financial year to include a 100% salary increment.
However, MUASA spokesperson Luis Kakinda has told KFM that all business including the exams that kick off tomorrow will go normally.
He says all staff are expected to report to work tomorrow to conduct normal business.
Earlier, the students too had expressed fears over the possibility of disrupting their exams, but Kakinda has allayed all such fears calling for calm at the university as they await implementation of the council decision.