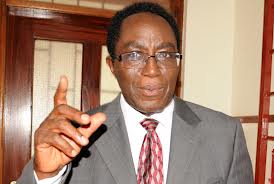 Makerere University has confirmed an increment in the graduation fees for from Shs 90,000 to Shs 220,000.
The university Vice Chancellor Prof. Dumba Ssentamu says the decision was based on the increased cost of operation especially in printing the certificates and transcripts.
Ssentamu also says previously the university was not paying revenue for printing certificates to URA but that's not the case anymore.
However the student leaders have already given the university up to Monday next week to reverse the decision or they hold a demonstration.