Makerere University Convocation has today started issuing provisional Admission Letters to new students on behalf of Non-teaching staff
The unprecedented move follows a strike by the non-teaching staff of the five public universities which has left many students stranded for the last three days.
The Convocation chairman Dr. Tanga Odoi says on the first day they were able to handle over 300 students.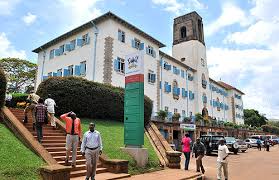 The admission letters were issued under heavy police deployment and the university's College of Natural Sciences.
Story By Damali Mukhaye