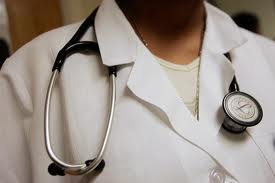 Mulago Hospital intern doctors have now returned to work, three days after they laid down their tools over nonpayment of allowances.
The student doctors said they could not work after going without pay for two months.
Mulago hospital spokesman, Enock Kusasira says the have managed to wire the money to the students' respective bank accounts, and that by his morning they had all reported for duty.
Last year the student doctors demonstrated over poor living conditions.