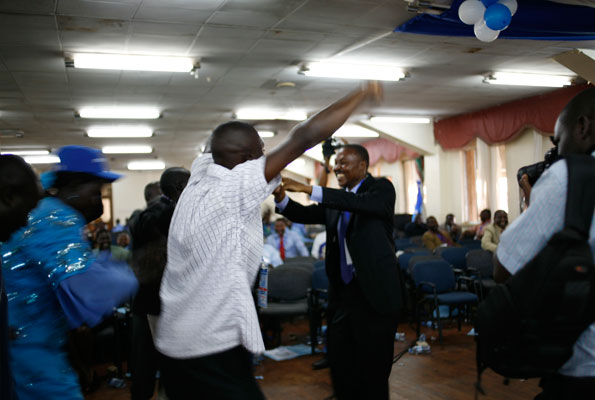 Major General Mugisha Muntu has been declared the new Party President of the FDC.
Muntu beat 2 rivals in the race Nandala Mafabi and Geoffrey Ekanya with 50.6% of the vote, at 392 votes.
Mafabi came second with 360 votes, accounting for 46% while Geoffrey Ekanya polled 17 votes, 2.91%.
Both Mafabi and Ekanya have conceded defeat though the former alluded to some irregularities in the process.
Mafabi has however pledged to work with the Gen. Muntu for the good of the party.
Muntu  has been sworn in by city lawyer Ladislaus Rwakafuzi.