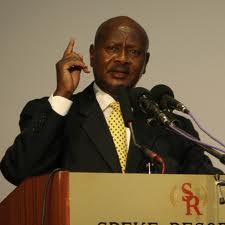 President Yoweri Museveni has blamed the increasing cases of cutting trees to laxity by officials from National forestry authority.
Launching a tree planting drive along the northern bypass, the president said that the officials have chosen to stay in offices as forests are encroached on.
He says it is the duty of the authority to ensure that forests are intact and that more trees are planted each day.
He also advised the public to stop cutting trees but rather plant more each day.
The president says if the cutting of trees is not controlled, Uganda is headed for disasters.