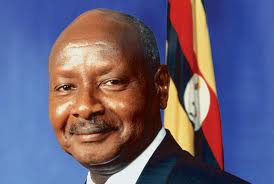 President Yoweri Museveni has sent a congratulatory message to the President elect of Kenya.
In a statement issued this afternoon, President Museveni has congratulated Uhuru Kenyatta upon winning the tightly contested Presidential election.
He said the Ugandans and the NRM look forward to consolidating the brotherly relations between the two countries within the wider East African and the Great Lakes region.
He also congratulated the people of Kenya on holding such peaceful elections, saying their conduct has redeemed the honor of Kenya and Africa.