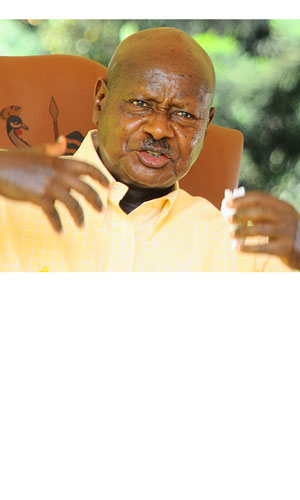 President Yoweri Museveni has defended his long stay in power saying that it has helped him to learn and grow into an expert in governance.
The President who was the chief guest at the launch of the Great Lakes University of Kisumu Education Trust Fund told his audience that many African problems are a result of lack of proper research and wrong advice from outsiders.
He cited the power shortages in Uganda which have adversely affected the economy.
President Museveni said that he had identified the problem in 1986 when he took over power, that Uganda needed to construct its own dams to produce enough cheap power for its growing economy.
This, he said was opposed by the international financiers plunging the country into an acute power shortage.
He also donated US$100,000 dollars and advised universities to avoid courses without national and international demand if they are to address the current unemployment problem.
President Yoweri Museveni who returned this morning from the two day official visit in Kenya was received at Entebbe International airport by the Minister for Security Muruuli Mukasa, the Chief of Defence Forces Gen. Aronda Nyakairima, the Inspector General of Police Gen Kale Kaihura and Johnson Byabashaija, Commissioner General of Prisons.