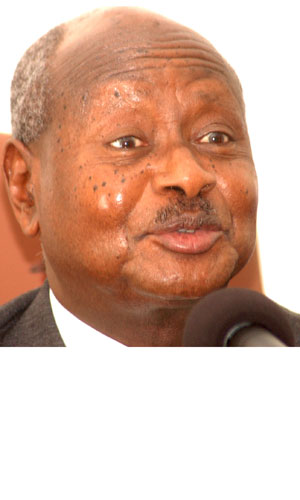 President Yoweri Museveni has defended the signing o new oil agreements, saying Uganda stands to benefit from the move.
Government has faced criticism for signing new agreements with Tullow Oil despite a parliamentary resolution against the same.
The President explained that before the oil companies recover the costs incurred during the exploration process, they will be taking 74 barrels of oil of every 100.
He says this will reduce to 42 barrel after the recovery of costs. Museveni explained that the total government share after royalties and taxes will be 152, 326 out of every 200,000 barrels, according to agreements signed in 2001.
Museveni emphasized that the monies from oil will not be used for consumption but for developing infrastructure, including cheap electricity from hydro sources, solar energy, biomas and nuclear energy.
He added that the country needs the money from the oil sector to develop.