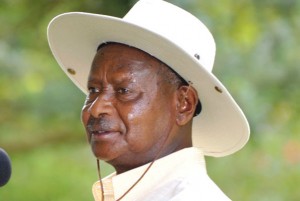 The on-going conflict in South Sudan continues to draw reactions from various circles.
The latest is the Citizens' Coalition for Electoral Democracy, which is calling for the urgent intervention of President Yoweri Museveni as an authority in matters of security in the Great Lakes Region.
The coalition says the conflict should not be narrowly defined along ethnic lines as has been portrayed by many. 
According to the group's project coordinator, Crispy Kaheru, it is rather a conflict orchestrated by disagreements between individuals – President Salva Kiir, former Vice President Riek Machar, former SPLM Secretary General Pagan Amum Okiech and Rebecca Nyandeng Garang.
Each of these individuals has demonstrated unflinching interest in taking over the leadership of the ruling party the Sudan People's Liberation Movement (SPLM).
According to the Constitution of the SPLM, only the Chairperson of the party is permitted to run as the party's flag bearer for Presidential elections. 
The coalition says, with South Sudan's next general election less than two years away, the stakes are breeding possibilities of confrontation especially amongst factions of individuals from within SPLM who want to run as presidential candidates.