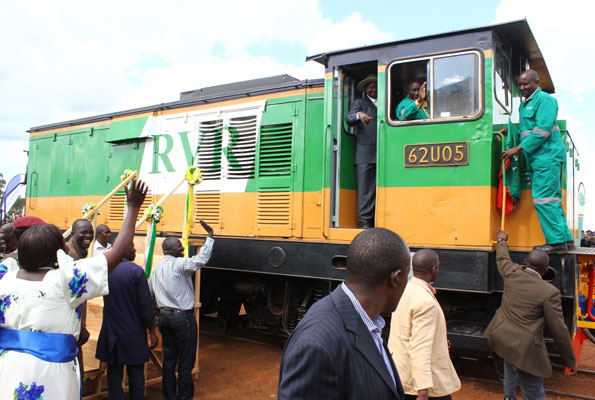 Gulu – President Museveni has urged traders in Gulu District to utilise the Rift Valley Railways (RVR) as a means of accessing better market for their produce.
While launching the Tororo-Gulu railway line operations at the weekend in Layibi Division, Mr Museveni said: "Do not just watch it, but let it make a change in your lives through selling produce in the neighbouring districts and countries."
Railway transport had stalled for more than two decades in the northern region due to insurgency.
The President also said plans were underway to build a new railway line from Kampala- Tororo-Gulu–Juba to improve trade, although he did not elaborate on when the project would start.
The Layibi LC3 chairperson, Mr Alfred Oluba, said he had already contacted Rift valley officials to find space for market, adding that it would increase revenue operations.
"The train operations will not only increase on the division's revenue collection, but also improve on the livelihood of the community," Mr Oluba said.
The RVR general manager western, Mr Mark Rumanyika, said the initiative would economically empower residents.
"We are confident that the development will have a significant impact on the socio economic fortunes of northern Uganda and countries in the hinterland. There will be an increase on the volume of goods transported between Uganda and Kenya," Mr Rumanyika said.
"I urge traders and other business people to make the use of railway because it is a safer alternative and saves road infrastructure," he added.
editorial@ug.nationmedia.com