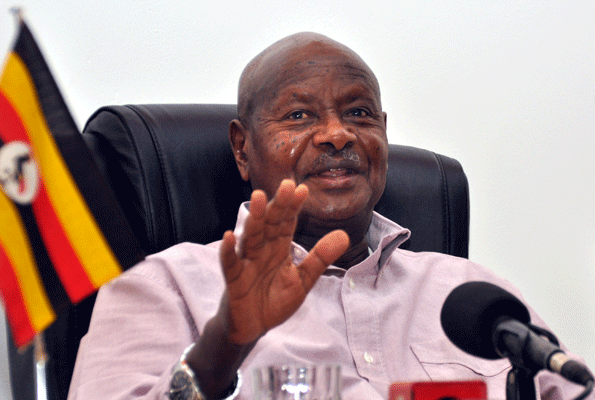 President Yoweri Museveni has vowed to handle those implicated in mishandling funds meant for construction Mukono Katosi road scam with an iron hand.
While addressing districts leaders at State House Entebbe, the president said NRM stands for socio-economic transformation of the country and so it cannot tolerate corruption.
Meanwhile the President disclosed that the Government will purchase over 1,000 road equipment from Japan, to be given to all districts in the country.
The Chinese company – CICO – was sub contracted by Eutaw, which was the principle contractor to tarmac the Mukono – Katosi road and the Uganda National Road Authority paid Shs. 24 billion in advance to a dubious road construction firm that has since vanished in thin air.