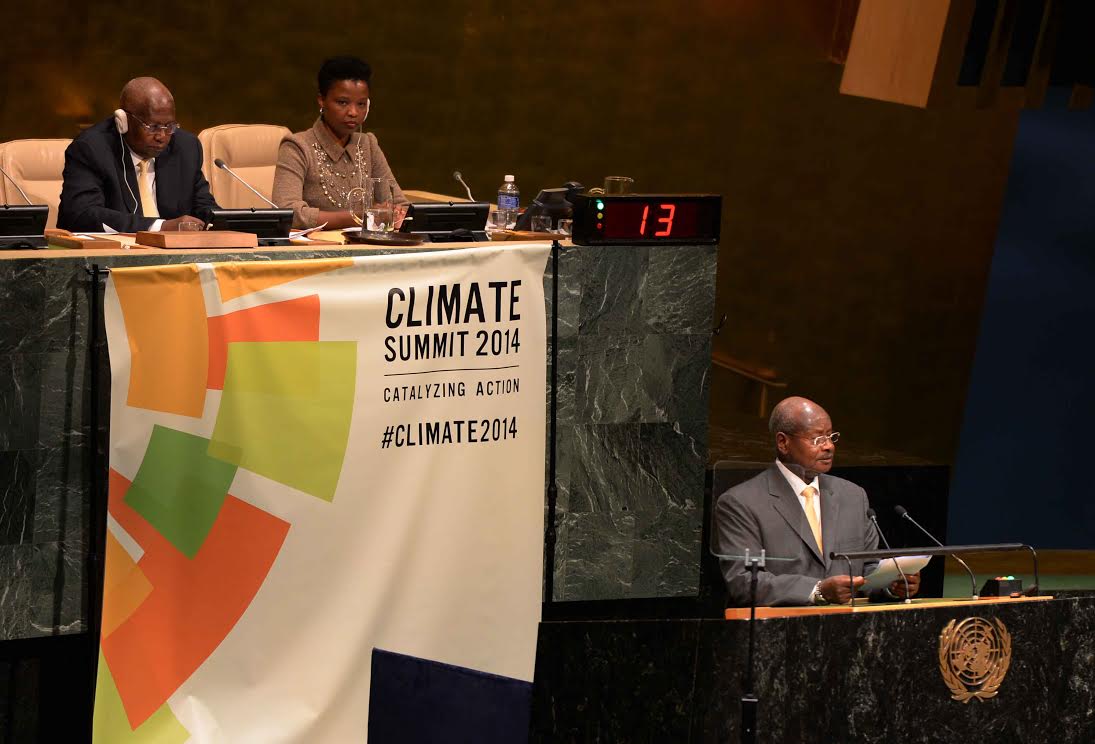 President Yoweri Museveni has called for an urgent solution to the global threat of climate change, describing it as a new modern aggression against the African continent.
He has cited the destruction of forests as another challenge that will further destroy the biomass as populations in under developed countries continue exploiting such resources for fuel.
Museveni has also urged African economies to scale up electrification and industrialization as part of environmental protection strategies to mitigate effects of climate change.
He was addressing the 69th United Nations General Assembly during the Climate Change summit currently going on in New York.