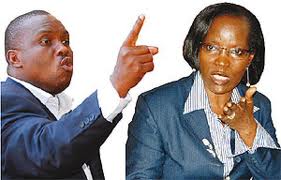 Kampala Capital City Authority has shut down all business.
This has been announced during a news conference addressed by the executive director Jenniffer Musisi this evening.
She says the move is meant to allow the charged political environment settle.
Musisi adds that the decision affects all staff from the authority's technical wing.
She has explained that many of the workers have been threatened and attacked while on duty and that their safety is not guaranteed.
This comes following a high court ruling stopping the implementation of the tribunal report that convicted the lord mayor Erias Lukwago over incompetence.
Meanwhile, Lukwago says he is now ready to resume his duties tomorrow.