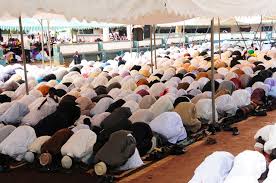 Ugandan Muslims intending to go for Hijja this year are advised to speed up registration or risk missing out.
This comes after the Saudi Arabian government gave the Uganda Bureau of Hajj Association less than the usual four months to finalize all the processes.
The chairman of the Association Sheikh Ibrahim Hassan Kiirya says unlike other countries many Ugandans are used to late registration but warns late comers are to miss out.
Kiirya adds that they expect over 1, 500 pilgrims this year, but he is worried that the process of registration and acquisition of travel documents is still slow.