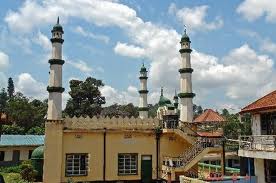 The head of Nakasero Mosque has appealed to government to intervene in the search for the missing muslim leaders.
Speaking during Juma prayers, Yunus Kamoga expressed discontent that government had not done enough to ensure the safety of leaders.
He says the leaders should be produced in court and to allow justice takes its course.
Kamoga has also called for unity among Muslims at such a trying time.
The missing clerics include Twaha Kawooya, Abdul Salaam Ssekayanja, Yusuf Kakande Ssemakula and Twaha Ssekitto.