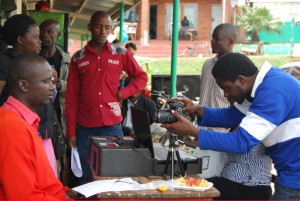 Officials carrying out the mass registration exercise are advised to be sensitive concerning to the different religious customs.
This follows reports of some muslim women who were forced to remove their veils to have their photographs taken.
The spokesperson of the Uganda Muslim Supreme council Hajj Nsereko Mutumba says the internal affairs ministry should ensure Muslim women are not forced to expose their bodies when taking photos for national IDs.
He however calls upon Muslims to adhere to the regulations especially women showing their full faces and ears.