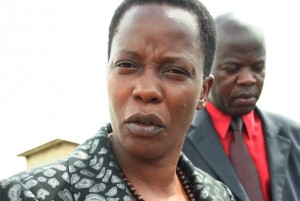 A section of opposition Members of Parliament has opposed the committees that were formed by Kampala Minister Frank Tumwebaze.
The committees are to run political business at the Kampala Capital City Authority in the absence of a lord Mayor.
The shadow local government Minister Betty Nambooze says the minister had no right to chair this meeting as he is only authorized to chair when councilors are conducting a vote of no confidence in the Lord Mayor.
She says the deputy Lord Mayor was available to chair the meeting and there was no need for the minister to do it.
Yesterday Kampala Minister Frank Tumwebaze formed councilor working groups and insisted that the KCCA Act section 17 gives him powers to direct and guide councilors' operations.