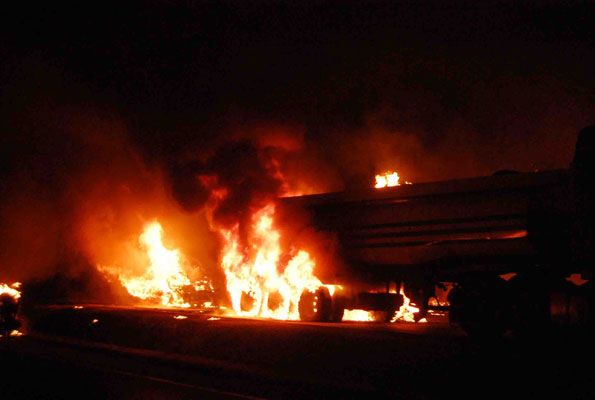 The death toll from the Namungoona fire continues to rise, now standing at 40.
This is after two more victims of those admitted at Mulago Hospital succumbed to the burns sustained after a fuel tanker explosion last weekend.
The deaths have been confirmed by Senior Pathologist Moses Byaruhanga.
One of the deceased has been identified as 23 year old Christopher Ssenono, a commercial cyclist at Nsambya stage.
More people continue to flock the city mortuary with hope of identifying the bodies of their loved ones.
Byaruhanga however says handing over of bodies resumes on Monday after the DNA results are out.
Several other victims of the fire remain in critical condition.
A fuel tanker exploded following an accident at Namungoona on Saturday night killing 29 people instantly while the others have died in hospital where they had been rushed for treatment.