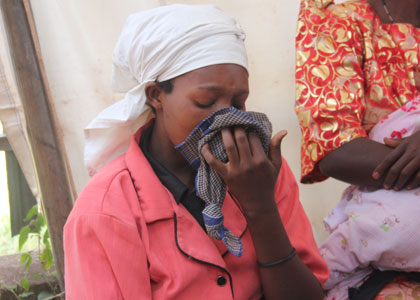 6 more bodies of the victims of the Namungoona fire have been identified.
This is after the release of DNA test results of victims this morning.
According to senior Pathologist Dr. Moses Byaruhanga, two bodies still remain unidentified as the samples from the purported relatives did not match those of victims.
He says these bodies will be kept at the mortuary until they are claimed by the rightful people.
Most of the dead were burnt beyond recognition, after the fuel tanker exploded.
The doctors decided to carry out DNA tests to establish the true identities of the deceased before the bodies are handed to their families for burial. There were also cases of different families claiming the same body.
29 people died on the spot and 25 were rushed to hospital in critical condition.
Of these, 18 have so far died while 7 continue to fight for their lives.