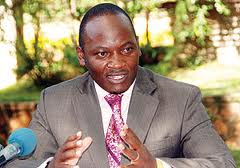 The scrapping of exemptions on the agricultural products could kill the sector further.
This is according to Masaka Municipality MP, Matthias Mpuuga after government reinstated VAT on machinery and tools of agriculture, seeds, fertilizers, pesticides and hoes.
Mpuuga says the sector is still grappling with meagre budgetary allocations, but government's move to slap taxes on implements could discourage growth.