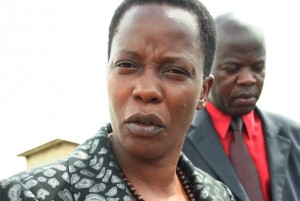 Plans are underway to have the ashes of a Ugandan man executed in China returned.
39 year old Ham Andrew Ngobi was executed on 24th June 2014 after being convicted for trafficking illicit drugs.
Speaking to KFM, Ngobi's widow, Mariam Nabanja says all they want is to have his ashes returned so they can find closure.
Ngobi is the second Uganda to be executed in China this year, after Omar Ddamulira's hanging on 21 May.
Meanwhile, legislators from Buganda have expressed disappointment with the manner in which government handled the matter.
Addressing the media at Parliament today, MPs Betty Nambooze and Medard Ssegona say government did not do much in negotiating for the release of the Ugandans.
They further say they are planning to travel to China to ascertain the status of Ugandans detained there, while also urging China to reconsider their plight.