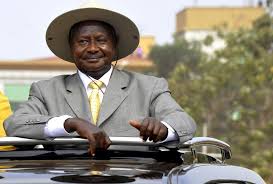 Lecturers' hopes for a pay rise have been seem to have been shattered.
President Yoweri Museveni has directed Makerere University lecturers to either return back to work or go and rear goats if they do not want to teach.
Museveni's statements come a day after the University council announced the closure of the university after the lecturers laid down their tools demanding for a 100% salary increment.
Addressing civilian veterans in Mpigi today, Museveni says salaries are recurrent expenditures that need to be dealt with every month unlike infrastructure development such as roads and electricity, which are long term investments.
He says the lecturers should exercise patience as their issues will be addressed with time.
At the same function, the President also urged the veterans in former war zones to be models of transformation in the fight against poverty.