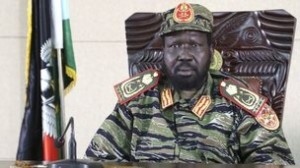 A cloud of uncertainty has been cast over the talks on South Sudan.
The protracted peace talks between the two warring parties in the South Sudan conflict are expected to resume on Thursday this week, but analysts have cast doubt on having positive results.
Delegations of the Juba government and former vice president Riek Machar reconvene for the 3rd session of peace talks, intended to initiate roadmap for peace in South Sudan.
However, one of the analysts, Dr Christopher Twesige tells KFM that the whole process is likely to be a sham especially with the growing suspicion on both sides.
He explained that the presence of UPDF in Sudan also puts the Juba government in a more firm and unbothered position, yet all parties must have the need for peace.