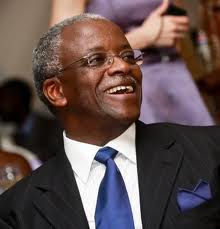 Government is yet to receive a list of Ugandan officials slapped with travel bans.
Kawempe North MP, Latif Ssebagala raised the matter during the questions to the Prime Minister session, demanding to know who the officials are.
Last week, the US cut financial support to Uganda over the Anti-Homosexuality law passed early this year, in addition to slapping a travel ban on individuals deemed as anti-gay rights activists.
The Prime Minister, Amama Mbabazi says government is yet to receive official communication and the list from the US government.