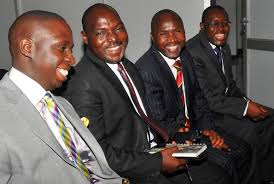 Parliament is yet to receive an official ruling from the Constitutional Court in regard to the fate of four NRM rebel MPs.
Last week, the court ruled that MPs Theodore Ssekikubo, Wilfred Niwagaba, Barnabas Tinkasimire and Mohammed Nsereko be thrown out of Parliament with immediate effect, following the NRM's decision to expel them from the party.
Judges Stephen Kavuma, Augustine Nshimye, Faith Mwondha and Richard Buteera ruled that Parliament acted unconstitutionally in letting the MPs continue serving however Justice Remmy Kasule disagreed.
Parliament's spokesperson, Hellen Kaweesa says until they receive official communication, the August House cannot take any action.