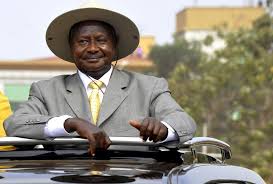 President Yoweri Museveni says does not regret assenting to the anti-homosexuality law.
He was this afternoon speaking at a thanks giving ceremony organized by religious leaders and the civil society in support of the signing of the controversial law held this afternoon at Kololo Independence Grounds.
The president attached those who engage in acts of homosexuality describing it as idiocy. He explained that this was also the cause of many
President Museveni also challenged religious leaders to take the lead in promoting income generation at household level to fight poverty.
Speaking at the same event, the deputy speaker of parliament Jacob Oulanya said enactment of the law was further proof that the country's leadership was ready to uphold its sovereignty at all cost.