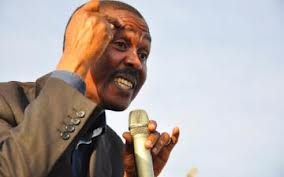 The opposition Forum for Democratic Change will not back any plans for violent change.
Addressing the media at the party headquarters, party president, Maj Gen. Mugisha Muntu says though they believe that the government is bad, change should not come through violent means.
Muntu was reacting to questions on whether he would join Gen. David Sejjusa's course to bring about change.
He says the party he leads was formed to peacefully advocate for change and will not support anyone with a different agenda.
This comes amid scathing utterances attributed to Gen. Sejjusa about how government is being running.
Meanwhile, government has already indicated that the general's comments are treasonable.