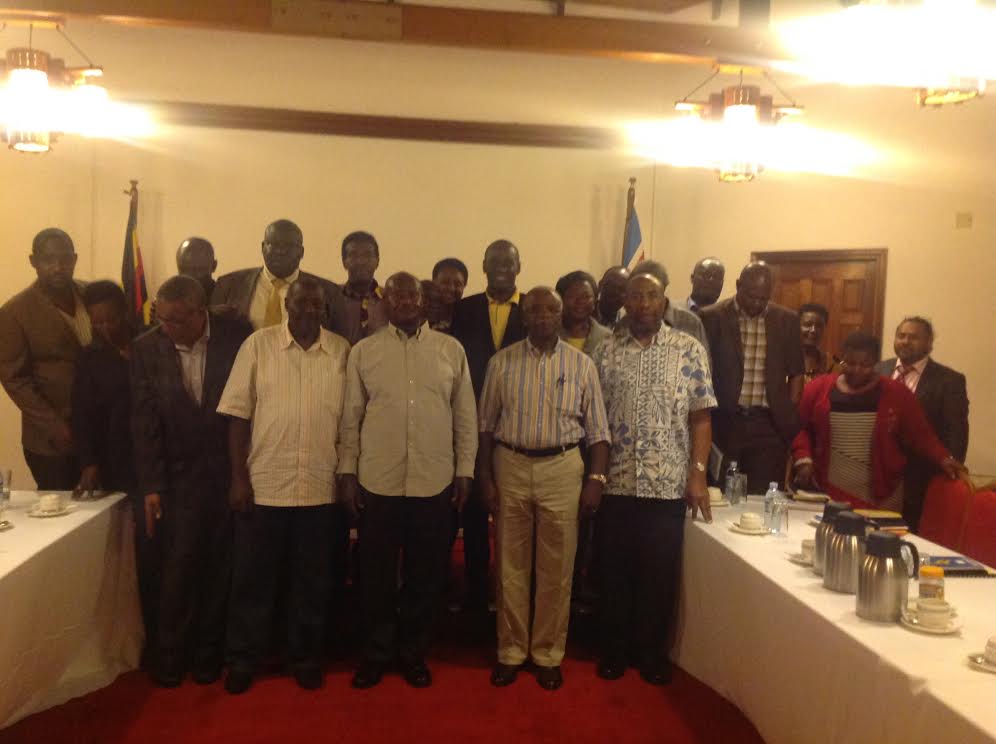 The ruling National Resistance Movement has made the initial step towards ensuring cohesion within the organization.
This is after the Central Executive Committee (CEC) resolved that the reported disharmony within the Movement be resolved decisively.
The Central Executive Committee issued a statement signed by the President after a meeting held at Nakasero State House.
The Committee met on October 16th and 18th 2014 respectively, under the Chairmanship of President Museveni, who is the NRM National Chairman.
In a separate development, Justice and Constitutional Affairs Minister Maj Gen Kahinda Otafire is asking NRM supporters not to back people who cannot give them anything in return.
Otafire was addressing Busoga sub region NRM cadres at a retreat in Budondo in Jinja district.