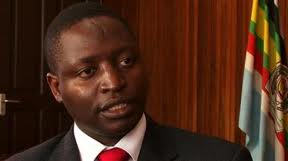 The public spats that have rocked the NRM party could be alleviated soon.
The party leadership has resolved to convene a meeting next month to resolve the impasse between the Executive, Parliament and other government agencies.
Some of the more pronounced disagreements were between Speaker, Rebecca Kadaga and Prime Minister, Amama Mbabazi; State minister of Lands, Aidah Nantaba and IGP, Gen. Kale Kayihura, among others.
The NRM caucus deputy spokesman, David Bahati says the meeting will help to iron out the differences among the parties, as well as find solutions on avoiding public disagreements.
Meanwhile, the battle over foreign trips rages on in Parliament.
The Government Chief Whip, Justine Lumumba has revealed that she is usually unaware of foreign trips for Members of Parliament.
In recent months, Parliament has come under fire over absence of legislators who are either travelling or indisposed, while other MPs complain about not getting opportunities to travel.
Lumumba says though the party whips are tasked to select MPs and make her aware of the programmes, her office is never consulted, which makes her role as whip challenging.
Story by Olive Eyotaru