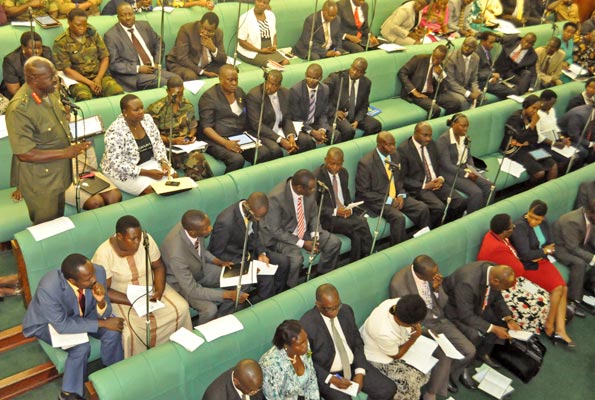 The ruling NRM party Members of Parliament have today made a U-turn on the proposed Registration of Persons Bill, 2014.
They have backed a controversial piece of legislation they had previously vowed to block in defence of the independence of the Electoral Commission ahead of 2016 polls.
Opposition and independent MPs reminded their NRM colleagues that compelling the Electoral Commission to use data from by the proposed registration authority, was actually amending the Constitution through the "backdoor".
However their please fell on deaf ears as MPs led by Alex Ruhunda insisted that Kyankwanzi deliberations were "scientific" and that there was no violation of the Constitution.
In spite of lack of consensus on the proposed bill, Speaker Rebecca Kadaga used her powers to stop the debate and ruled that the law proceeds to the committee stage to enable the members voice-vote on the proposed amendments before passing the proposed bill into law.
The MPs continue with the clause –by clause scrutiny of the bill tomorrow.