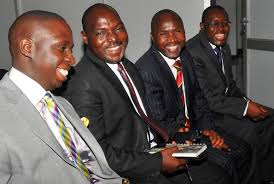 The Supreme Court has set March 10th as the date to hear the appeal filed by four expelled NRM rebel MPs challenging their expulsion from Parliament by the Constitutional Court.
The mini session that lasted about twenty minutes, was presided over Justice Stella Arach Amoko, who said hearing the appeal is long overdue.
The MPs include Theodore Sekikubo (Lwemiyaga County), Muhammed Nsereko (Kampala Central), Wilfred Niwagaba (Ndorwa East) and Barnabas Tinkasimire (Buyaga County).
The law makers were expelled from the ruling party NRM after refusing to appear before the party's disciplinary committee.
The NRM argues that when an MP is expelled from the party, they automatically lose their seat in Parliament, but the MPs say they are answerable to the voters and not the party.