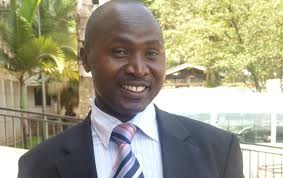 The three rebel NRM MPs may have no choice but to appear before the disciplinary committee.
This is after the High Court dismissed their interim application seeking to stop the party from conducting disciplinary proceedings against them.
MPs Wilfred Niwagaba, Theodore Ssekikubo and Barnabas Tinkasimiire went to the High Court last week claiming that they had been denied a right to appear and defend themselves yet the party's decision is final and cannot be appealed.
They add that, they were not served with notices to appear and defend themselves.
However, in the deputy high court registrar has dismissed the application and advised the MPs to appear before the committee as required and only turn to court later to appeal the final decision in case they are not satisfied.
John Keitirima says the main application has been allocated to High Court Judge Eldard Mwanguhya but hearing date is yet to be fixed.
Speaking shortly after the court decision was announced, one of the MPs Theodore Ssekikubo has vowed not to bow to any form of pressure.