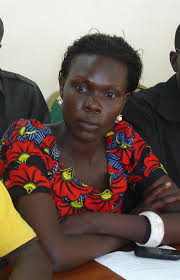 The ruling NRM party says it was not aware of the Namboole stadium debt.
This is after parliament ordered the party to pay Sh.188 million for the 2010 delegates' conference.
Addressing the media this morning, the NRM caucus spokesman, Evelyn Anite said the party's finance committee had now been directed to assess the claim and clear it as soon as possible.
Meanwhile reacting on a petition by one of the Party members, Capt. David Maguru seeking to block the delegates' conference, Anite said that the party was ready to defend itself in court.
Maguru wants the party to first set up an independent electoral committee and settle his issues of contention with president Museveni which include the sole candidature for the next presidential elections before holding the conference.
This comes as the NRM prepares to hold a delegates conference on December 15th at Mandela National stadium Namboole.